Matthieu's "Ford Capri Mk 1 in Racing" Page

The Ford Capri mark 1 was very successful in Racing. While Ford UK was mainly focussing on rallying with the Mark 1 Escort, Ford germany was very successful in touring car racing with the Capri.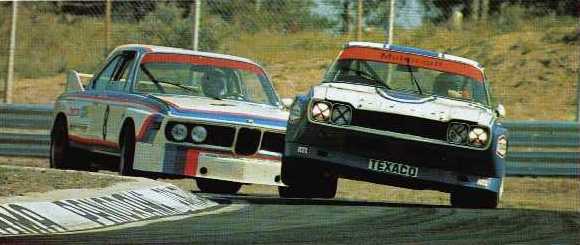 A thrilling duel in the Panorama-corner, Zandvoort Circuit in the early seventies between BMW 3.5 CSL "Batmobile" and Ford Capri RS 2600, during a 4-hour race for the European championship. Jochen Mass is here driving the Capri, being chased by Hans Stuck. (Picture: Philip Morris Amstelveen)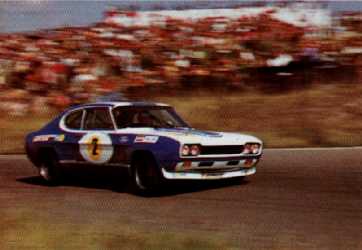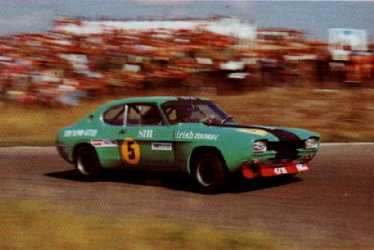 These are 2 Capris on the Dutch circuit at Zandvoort - Tarzan Corner (Pictures: Philip Morris Amstelveen)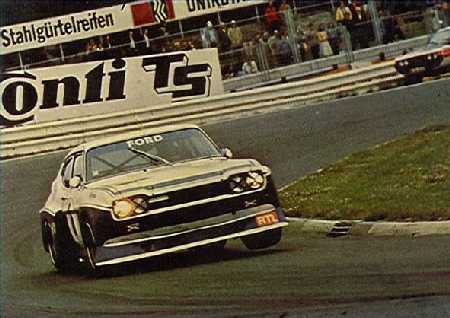 Another 1971 German Works Racer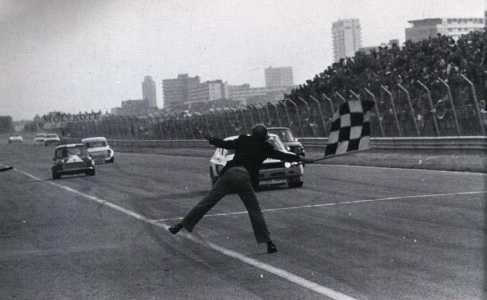 Here's an RS Capri taking the chequered flag at the famous Dutch race-circuit at Zandoort. The Capri is finishing first, followed bij a BMW 2002, Mini Cooper and Hillman Imp.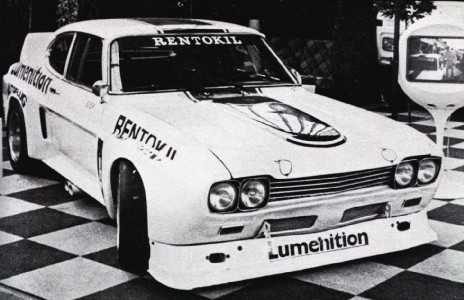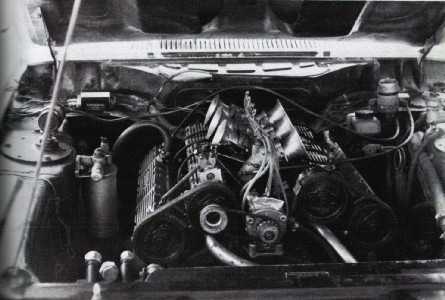 A Group 5 Capri. Wouldn't you like to have that piece of metal under your Capri-bonnet? This is a V6 Ford Cosworth, 3445 cc and 430 Bhp @ 8400 rpm!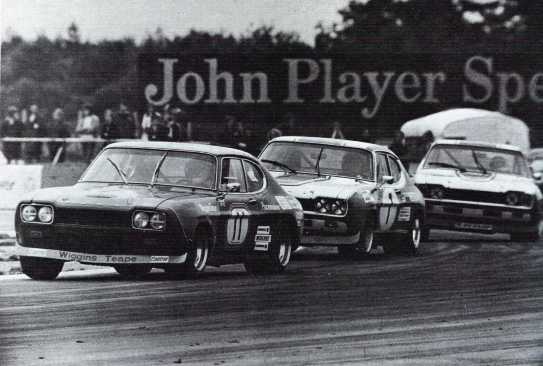 These Ford Capri RS 2600's are racing in the 1972 Tourist Trophy at Silverstone. During that year they also performed with distinction in classic long-distance sports car races at Le Mans and the Nurburgring, where they placed 10th, 11th, 6th and 7th respectively. In the 1973 four-hour race at Monza, the lap speeds of lightweight 3-litre Capri's and BMW's exceeded 130 mph. (215 km/h)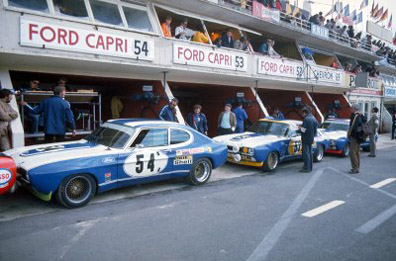 These are the works Ford Capri RS 2600's in the 1972 Le Mans 24 hour race in the pit lane.(Picture: Ford)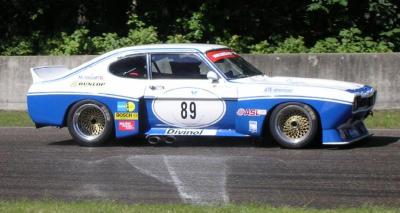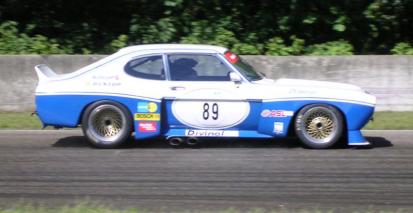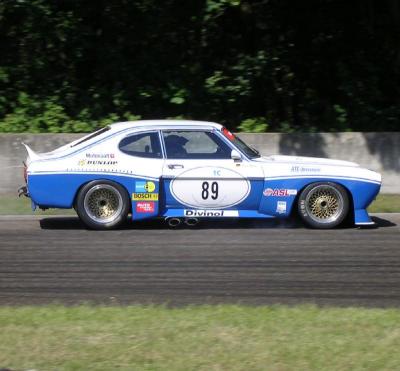 This Capri RS3100 was driven during the Historic Grand Prix at Zolder (BE) on 18-20th June 2004. (Pictures: H. van Vliet)
Making its third appearance at Goodwood 2004 will be the mighty Cologne RS Capri, double winner of the European Touring Car Championship in the early seventies. At this year's Festival Ford will reunite the car with the two drivers who drove it with such verve to consecutive ETC Championships. On Saturday it will be driven by German touring car star Dieter Glemser, the 1971 ETC champion who was also German Racing Champion in 1973 and 1974, and was a winner of both the Spa 24 hours and Tourist Trophy races. Former McLaren F1 driver and Le Mans winner Jochen Mass will drive the car on Sunday. Hugely gifted in touring cars as well as F1, Jochen was ETC champion in the RS Capri in 1972. (Picture: I. Hage)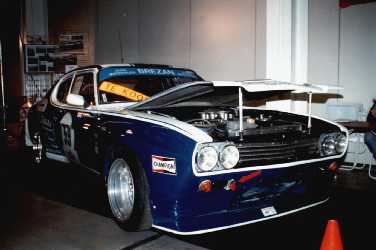 1973 Ford Capri Mk 1 RS 3.1 Litre (Picture: M. Verberg)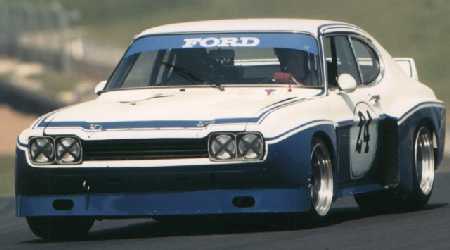 I'd like to know what you think of my web site:
Send e-mail to: classiccar-webmaster
© M. Verberg - 2000 - 2005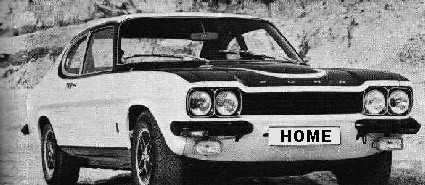 (ęPicture: Ford Germany)